You provide the Fairy Tale and we'll provide the Castle...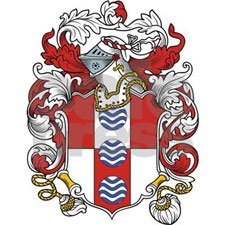 Whether it's time with family and friends, a relaxing royal vacation, romantic honeymoon, rehearsal dinner, anniversary celebration, birthday surprise, proposal location, engagement party, special occasion, girls weekend getaway, corporate retreat, photo-film setting, or any "experience" you can envision!
Retreat to a castle in the sky, where majesty meets serenity... From the moment you arrive, you'll sense the tranquility that surrounds this property and you'll be captivated by the most spectacular view in the world!
Poised on a graceful mountaintop, a castle awaits you... The intrigue of Highlands Castle is matched only by its glorious surroundings of breathtaking views of Lake George and the Adirondack Mountains.
Since 1982, Highlands Castle has been a well-kept secret, until now... In 2010, this private estate became available for others to enjoy.
Our 3-castles are hidden jewels in a private setting, yet only 2-minutes from all the conveniences that downtown Bolton Landing, NY has to offer!
Local Amenities: Main Street features gourmet restaurants, supermarket, brewery, wine store, boutique clothing, unique shops including ice cream, candy, coffee, pastries, antiques, and gifts! There's also a gas station, post office, library, museum, 2-public beaches, swimming, fishing, kayaking, hiking, golf, tennis, basketball, jet ski and boat rentals! Click on our 'Local Activities' page for relaxing cruise ship tours, miniature golf, horseback riding, water tubing, snowboarding, skiing, and much more!
Invite your Family & Friends! We can accommodate 21-guests overnight.
We're doing our part to help our guests stay safe by thoroughly cleaning each castle/suite and disinfecting frequently touched surfaces (light switches, doorknobs, cabinet handles, remotes, etc.) before you check in. Be well, and we look forward to your arrival.
Special Discount: 5% discount for 1-week rentals. 10% discount for 1-month rentals.
Poised on a graceful mountaintop, a castle awaits you...