You provide the Fairy Tale... and we'll provide the Castle.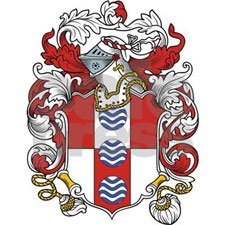 Whether it's time with family and friends, a restful royal vacation, honeymoon, rehearsal dinner, proposal location, anniversary celebration, birthday surprise, engagement or bridal party, special occasion, girls weekend getaway, corporate retreat, photo-film setting, or any memorable "experience" you can envision!
Poised on a graceful mountaintop, a castle awaits you... From the moment you arrive, you'll sense the tranquility that surrounds this enchanting property and you'll be captivated by the most spectacular view in the world!
Invite your Family & Friends!
Our 3-castles sleep up to 21-guests.
RENTAL CHOICES:
1.) The Castle Cottage (sleeps 6)
2.) The Castle Gatehouse (sleeps 7)
3.) The Royal Bedroom (sleeps 2)
4.) The King's Suite (sleeps 6)
5.)*Highlands Castle 'all to yourself'
*(Royal Bedroom & King's Suite sleeps 8)

SPECIAL OFFER:
STAY 7-nights... and get 1-FREE night!
(Only pay for 6-nights. Click 'Special Offer' when booking)
Discount applies to Castle Cottage and Castle Gatehouse.
Since 1982, Highlands Castle has been a well-kept secret, until now... In 2010, this private estate became available for others to enjoy. Our 3-castles are hidden jewels in a private setting, yet only 3-minutes from the lake, beaches, restaurants, shopping, activities, and local attractions!
Highlands Castle... where majesty meets serenity.
We Salute the Heroes on the front lines fighting this virus to save lives.
Rest assured, we thoroughly clean & disinfect each castle/suite before your check in. Stay safe, avoid the crowds, and rest assured... Your party will be the only guests in your castle.